Gastronomy
The most sought-after seafront lunch spots in Mallorca
July 10, 2023
Reading time: 05:56 minutes
If you've been to Mallorca you probably know that this Mediterranean island is an absolute piece of paradise. Idyllic beaches, a breath-taking mountain range, charming villages and a natural setting like no other. This sunny island we're lucky enough to call home has also positioned itself as a meeting point for foodies from all over Europe, due to a lively, ever-evolving gastronomic scene. All over Mallorca you will find superb restaurants offering high-end Mediterranean cuisine. And there are some restaurants that can add a stunning location to their offering, becoming a true gem for you to visit.
Today we've decided to share some of our local tips to take you to the most sought-after seafront lunch spots on the island. Ready to dive in?
Sa Llotja – Cala d'Or and Portocolom 
One of our favourite seafront restaurants on the island is actually to be found in two different fabulous locations. We're talking about 'Sa Llotja', a gem of modern gastronomy where local and seasonal ingredients are the starting point of a delicious assortment of dishes and cocktails. Sa Llotja Portocolom offers memorable views due to its location in the upper floor of the main port building, where you can dine inside or on the terrace. They offer a set three-course lunch menu with excellent choices including fish, seafood and meat. Sa Llotja Cala d'Or is located at Cala d'Or's marina and boasts a charming interior inspired by the 1950's and the colours of the Med.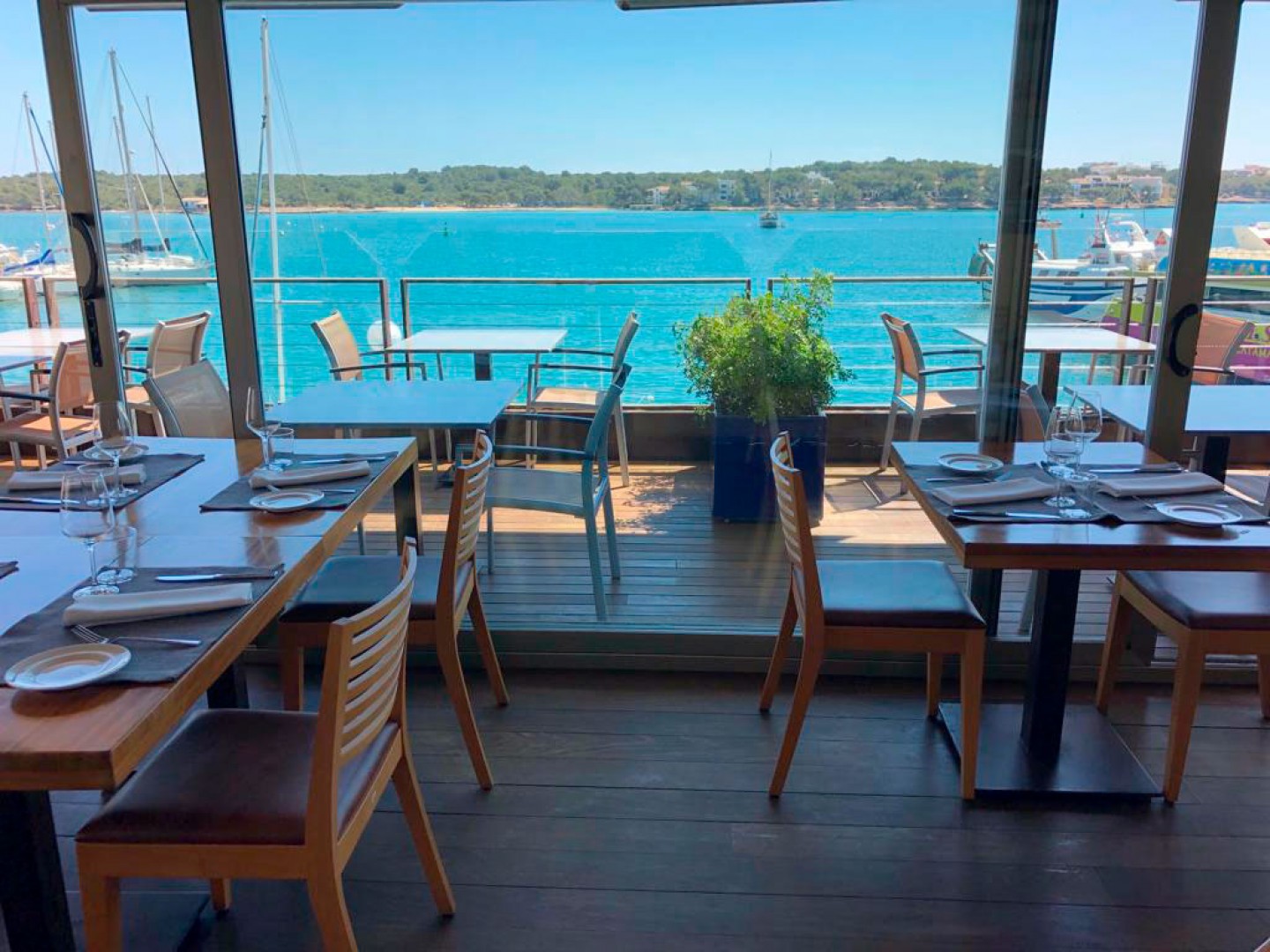 The large front terrace offers lovely views of the marina. In addition to a weekly lunch menu, you can also order á la cartè and try some of their specialties, like lobster, caviar, some vegetarian plates and their homemade signature hamburger. 
Na Caragola Restaurant, Sant Elm 
Sant Elm is a charming coastal village in the southwestern corner of Mallorca. From Sant Elm you will be able to see the virgin island of Sa Dragonera right in front of you and these are exactly the views that you'll enjoy when visiting the restaurant 'Na Caragola'. Due to its fantastic location inside the fishing village, they serve top-quality fresh fish and seafood. Their wonderful wine list is the cherry on top of this great dining experience. Visiting at sunset is definitely an unforgettable experience!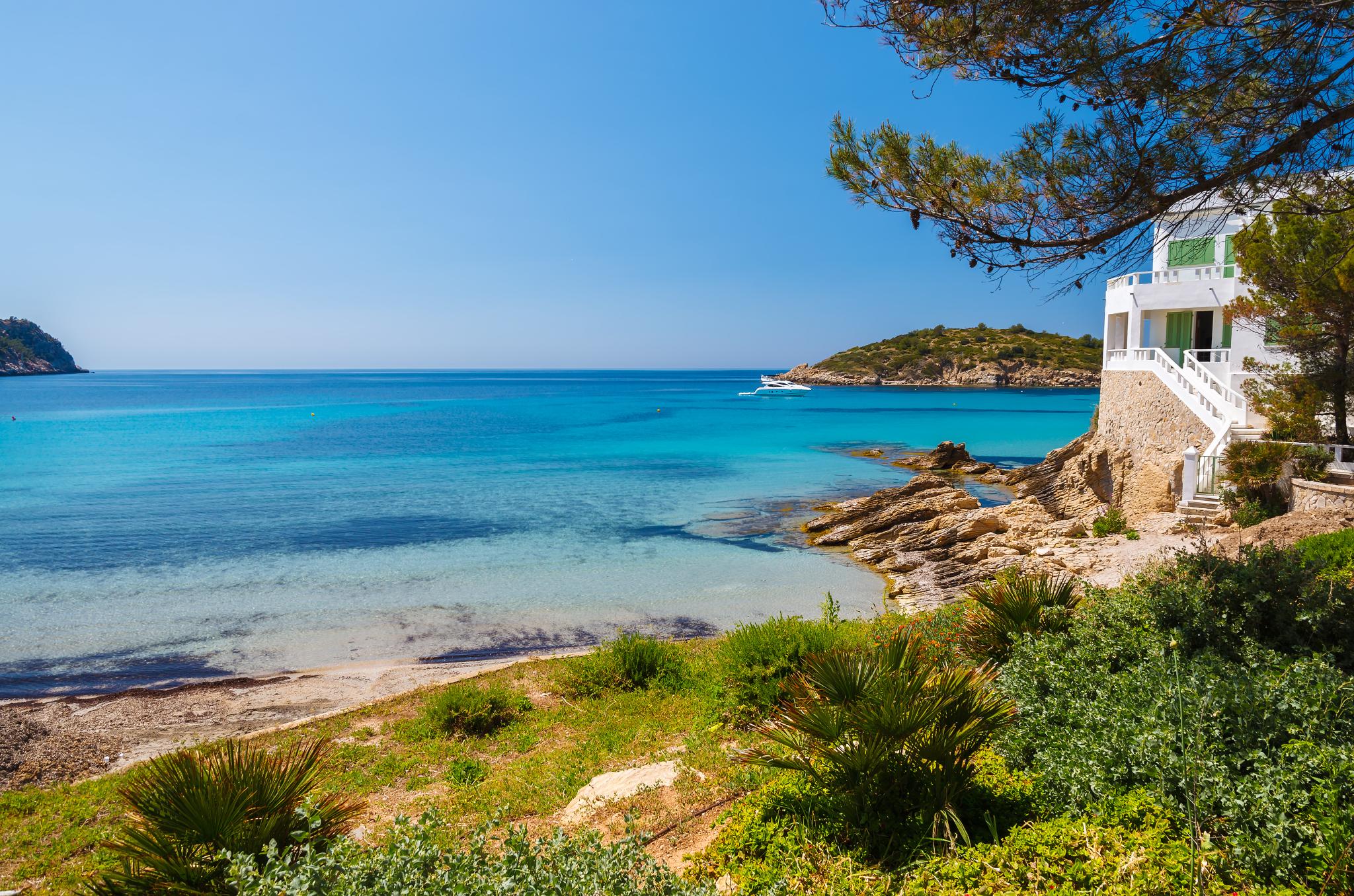 Bon Bar, Cala Figuera 
Cala Figuera is a traditional fishing village located in Mallorca's southeast. All over the village you'll see white-painted houses reaching over the water's edge, adding an authentic vibe to it. 'Bon Bar', which means 'good bar' is one of those places you will want to go back to as soon as you walk out the door. This family-run restaurant is located at the port and from its terrace you can have a panoramic view of Cala Figuera. Fresh fish, Mediterranean dishes and homemade desserts are to be found on the menu!
S'Amarador, Sa Ràpita 
In Mallorca's South there are some of the most beautiful beaches of the island. One of these beaches is called 'Sa Ràpita'. A white-sanded beach with tranquil, turquoise water often known as an alternative to the popular beach of 'Es Trenc'. Sa Ràpita is also famous for being the beach where many wind- and kite surfers gather when there's wind. A meeting point for locals, the restaurant 'S'Amarador' has been serving traditional Spanish and Majorcan cuisine with spectacular sea views for decades. At 'S'Amarador' you will be able to try some of the best paellas and fideuàs on the island!
Es Vivers, Colònia de Sant Pere 
In Mallorca's Northeast there's a small, unpretentious, coastal village called 'Colònia de Sant Pere'. Its lovely promenade is filled with little restaurants that have been there forever. One of those restaurants is called 'Es Vivers'. If you're looking to dive into an authentic, Mediterranean dining experience, this is the place to do it. Market-fresh, seasonal and local produce are a firm 'must' on their menu, which has been carefully designed by Italian-born chef Mario de Luca. They also own 'Es Vivers Petit', a pizzeria with a wide terrace right next to 'Es Vivers', boasting the exact impressive views as its sister-restaurant.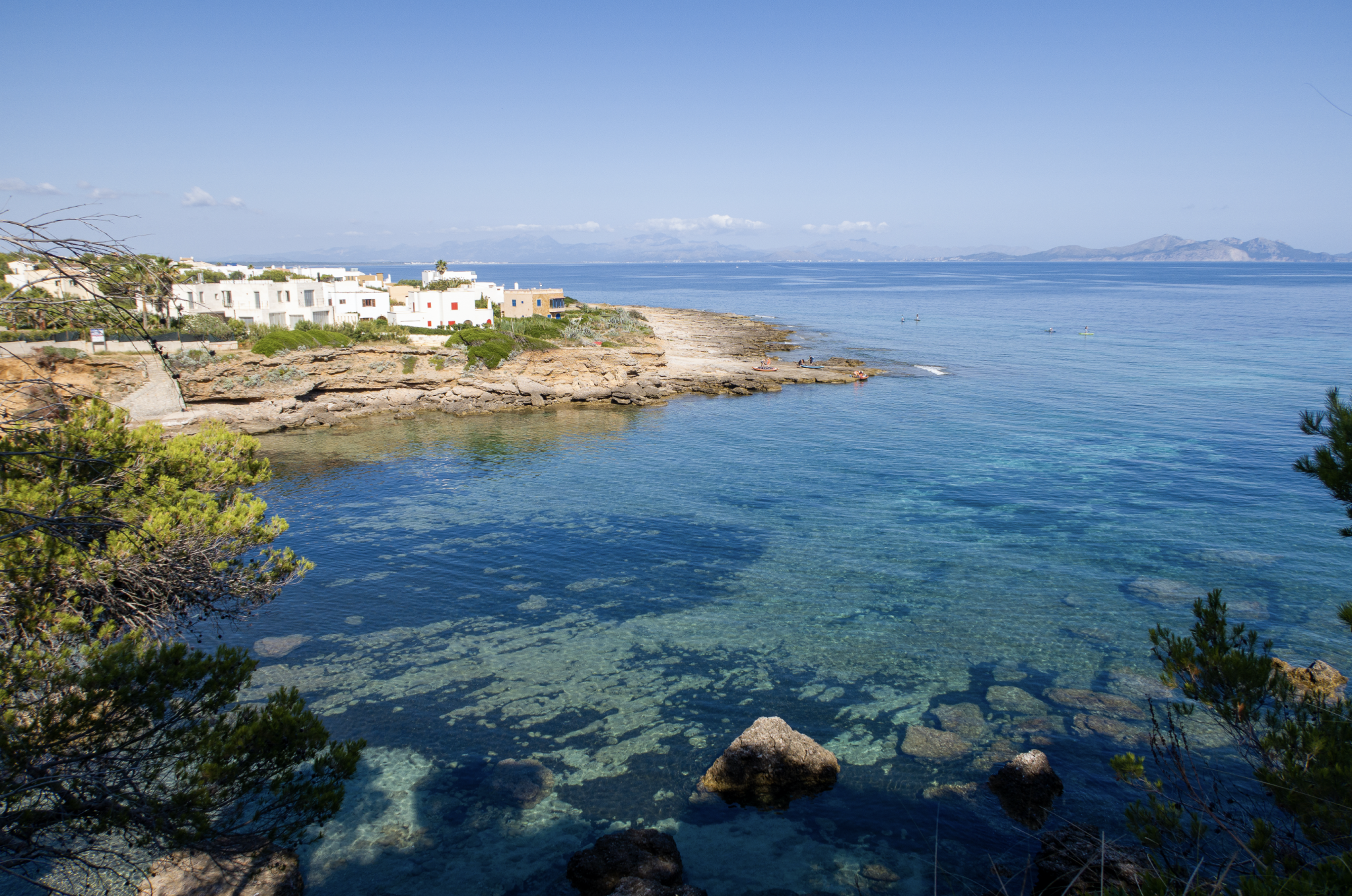 Es Canyis, Port de Sóller 
This little, picturesque port is located in the west coast of Mallorca and is known for holding its traditional charm. There's a vintage train that goes from Palma to Sóller and a vintage tram completing the route from Sóller to its port. If you have a day off, it is definitely worth it! 'Es Canyis' is a traditional, family-led restaurant with great views of Port de Sóller's bay. Try their homemade cannelloni, local prawn carpaccio, John Dory filet or the classic fish & seafood paella. You can never go wrong at 'Es Canyis'!
Sa Cala Beach Club, Cala d'Or 
Cala d'Or stands for authentic, breath-taking, Majorcan beauty. Crystal clear waters, beautiful beaches and coves and a lively atmosphere are to be found in this coastal resort. Overlooking the impressive cove 'Cala Esmeralda' you will find 'Sa Cala Beach Club', a mesmerizing adults-only lunch spot inside 'Inturotel Cala Esmeralda'. The restaurant is open for hotel guests and also external clients, you can choose of a variety of starters, tapas, salads, pasta, sandwiches, meat and fish dishes. Nothing beats the feeling of sitting at your table, drinking a cold glass of white wine and indulging in pure Mediterranean bliss. To book a table at Sa Cala Beach Club, please call 971 648 276.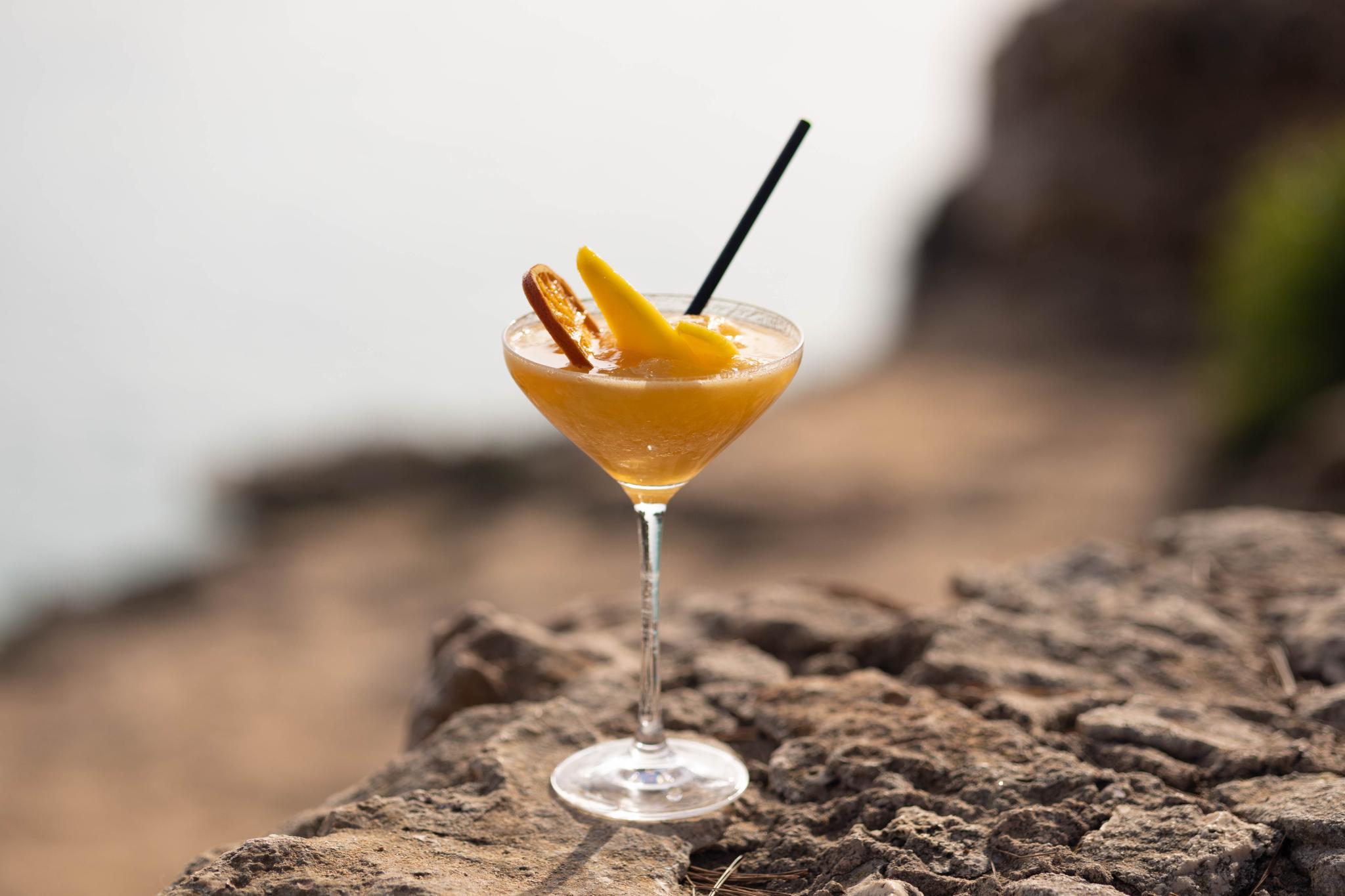 Hopefully our selection of the best restaurants with sea views in Mallorca will come in handy when visiting the island. We would absolutely love to hear from you after visiting some of the restaurants we recommended. We will be pleased to welcome you this season at Inturotel Hotels & Resort and offer you the vacation of a lifetime with us. Click here to book your room!