Gastronomy
Finger lickin' Mallorcan recipes!
April 05, 2021
Reading time: 03:31 minutes
Finger lickin' Mallorcan recipes!
If Mallorca enamours you with its beaches and nature, just wait until you try the most typical dishes from our scrumptious cuisine! Here are a few to start you off.
And remember that when you stay at one of Inturotel's establishments on Mallorca, you can try a wide variety of these dishes. What's more, we will be delighted to expand this list for you – and to give away the odd secret for when you decide to cook them yourself at home!
Tumbet
Summer and tumbet are one and the same for Mallorcans. The most prominent dish of the season goes directly from garden to kitchen. Potato, aubergine, courgette, red pepper and tomato are the stars of this recipe, which can be accompanied by meat, fish or fried eggs, and dates back to the 16th century. The ingredients are fried separately and placed in layers on a serving platter, and covered with tomato sauce before serving.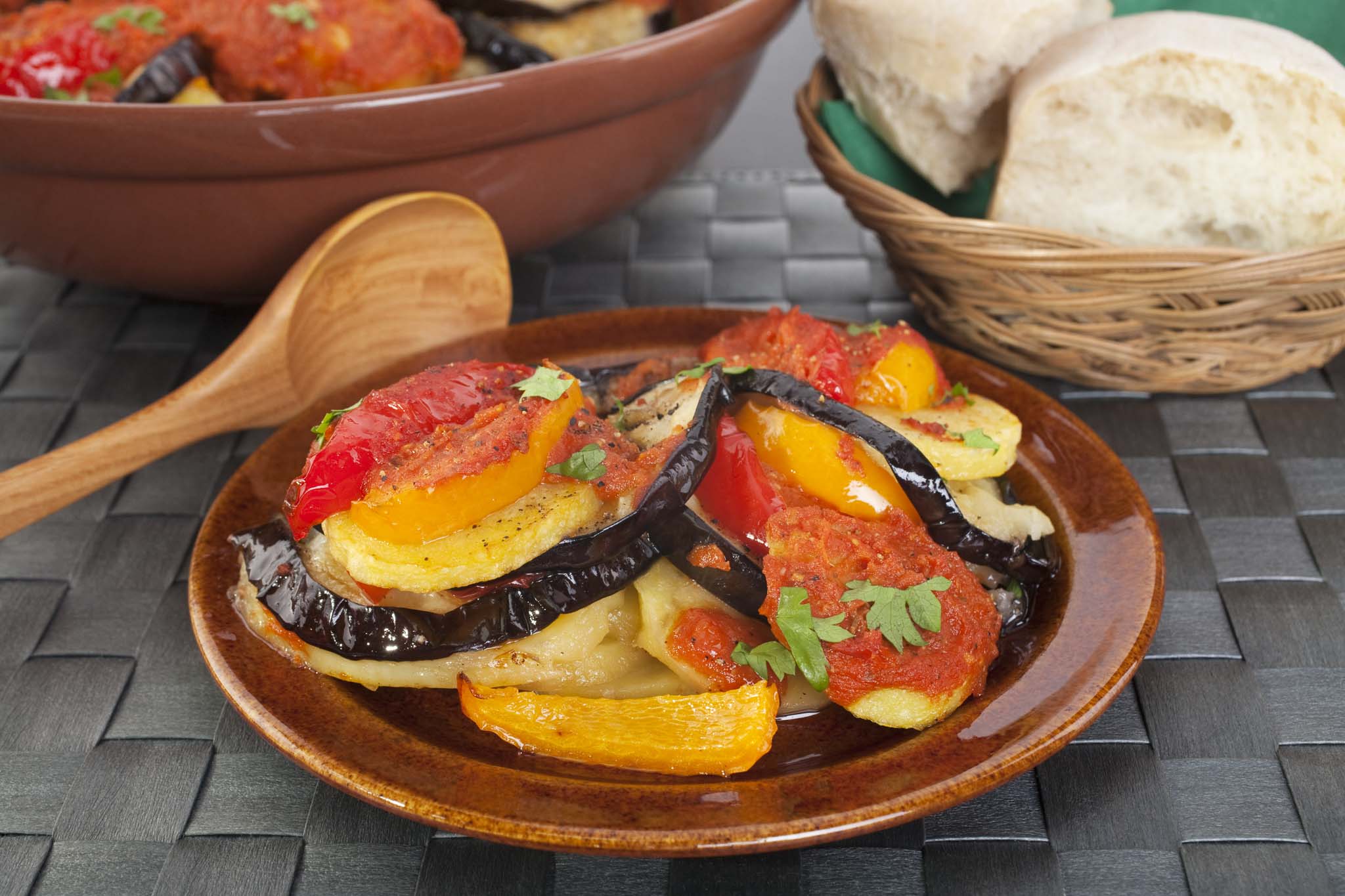 Frit mariner
One of the most delicious recipes of the island's gastronomy, frito marinero has been made for centuries, and has Sephardic roots. The custom is to eat it during Holy Week, and it makes the perfect tapa at any time of year. Cuttlefish, fish and shellfish make all the difference in this recipe, alongside potato and vegetables. Here, the aromatic value of fonoll, or fennel, is decisive.
Escaldums
Turkey or chicken escaldums is one of Mallorca's typical winter comfort foods, in particular over Christmas. It consists of a poultry stew with a confit sauce, accompanied by patató (small, round potatoes). The addition of a  variety of dried fruit and nuts and aromatic, traditional spices is one of the main characteristics of the dish. Apple halves can also be added halfway through the cooking process, to lend a hint of sweetness – an authentic symbol of our cuisine!
Arròs Brut
This brothy rice is another of the island's winter dishes par excellence. Spicy in flavour, it contains different meats (and also vegetables, depending on the area) which vary with the season. In autumn, esclata-sangs may be added ('bloody milk caps', a delicious wild mushroom of extremely high quality in gastronomy terms). It owes its characteristic dark colour to the blend of four spices: pepper, nutmeg, cinnamon and cloves. There is no one way to make this dish, as in olden days peasant farmers would fill up their earthenware crock pot with whatever they had hunted and gathered throughout the day. As a result, the ingredients are not always the same.
Mallorcan-style fish
Every day the Mediterranean Sea gifts us with delicious fish like the grouper, dentex, seabream, European bass… But the magic of this oven-cooked recipe resides in the side dish for the chosen fish: it always contains chard, potatoes, tomato, onion, pine nuts, raisins and olive oil, as well as sweet red paprika, a classic spice in Mallorcan cuisine.
Gató with almond ice cream
The classic finale to any Mallorcan meal worth its salt. The delicate texture of the gató (almond sponge) combined with the almond ice cream, so typical of Mallorca, gives rise to an interesting combination of flavours. Gató is a symbiosis of the gala presentation of a product, and the product itself, one that is inherently ours: the Mallorcan almond.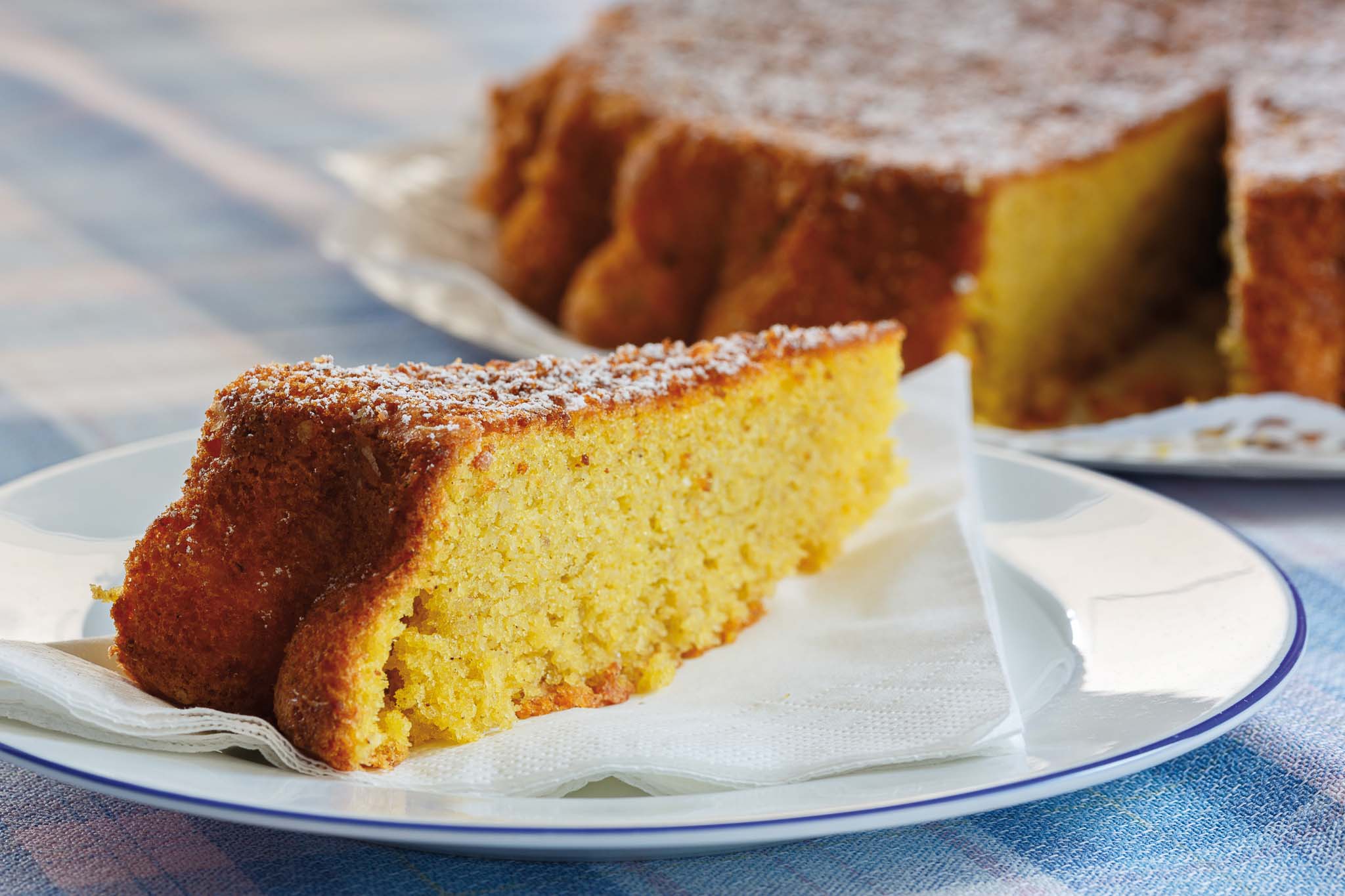 Bon profit! Enjoy your meal!