Mallorca
Easter in Mallorca
March 09, 2022
Reading time: 05:40 minutes
Enjoy an Easter week of tradition, flavour and culture. 
With the coming of spring and its pleasant temperatures, the Easter week festivals also arrive. This is a time of tradition, gastronomy and popular culture.
These festivals have a strong family character, with gatherings around the table, with lots of traditional dishes whose recipes have been passed down for centuries and even today maintain their culinary prestige.
Easter in Mallorca is closely associated with religious celebrations, and processions fill the streets of many places on the island.
One of the most revered is the procession of the Crist de la Sang (Christ of Blood), which passes through the old part of Palma on Holy Thursday. The Holy Thursday procession in Felanitx is also very special.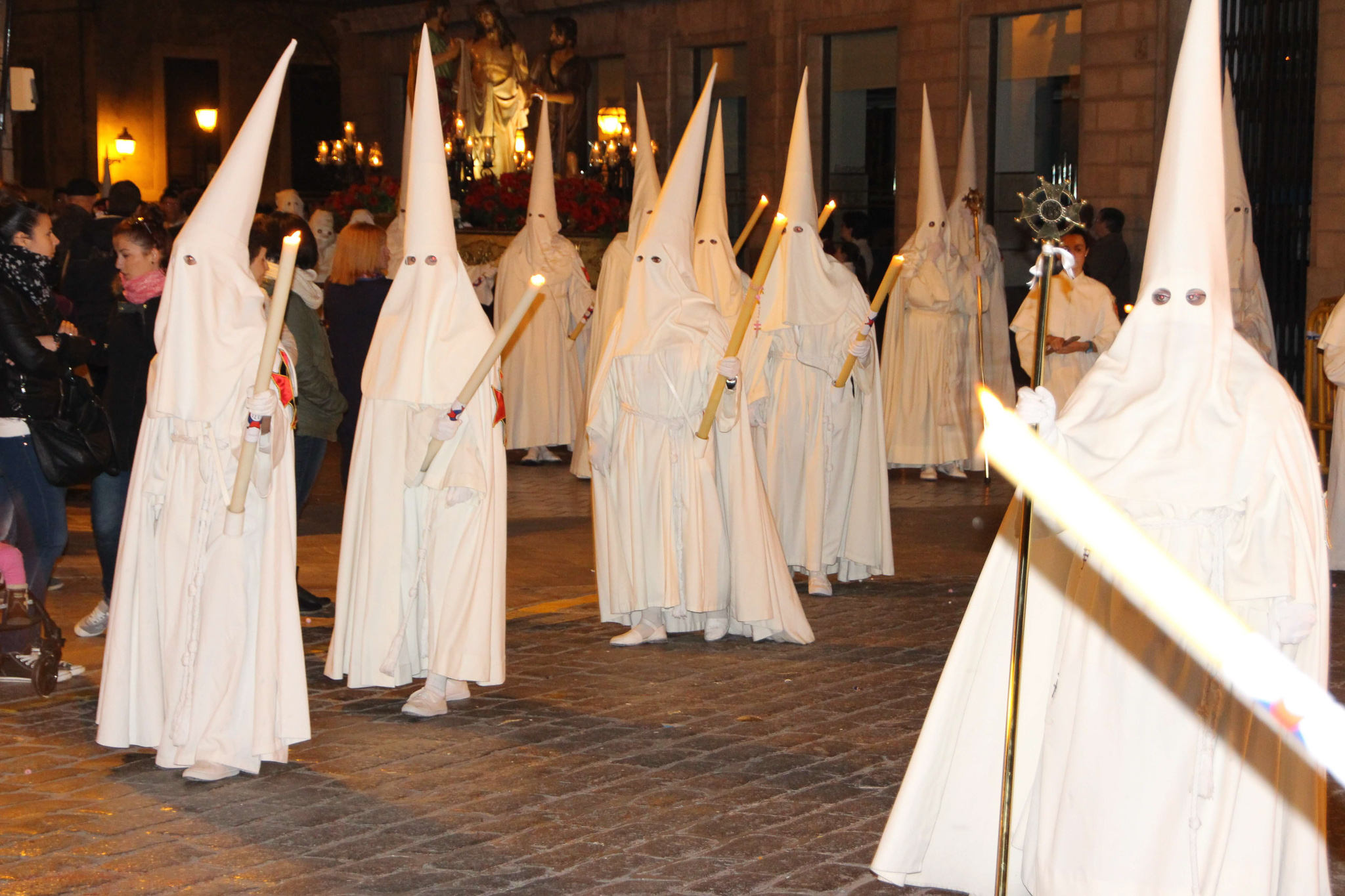 The Davallament (descent from the cross), which is celebrated on Good Friday in various locations, is also very well known. The best known and most recommended are the ones in Pollença, Sineu, Felanitx and the Santuari de Lluc monastery.
Finally, the Encuentro is celebrated on Easter Sunday. This recreates the moving reencounter between the resurrected Christ and his mother. After the Mass that follows this liturgical performance, families typically enjoy frit de Pascua (a traditional Mallorcan dish of lamb offal fried with garlic, peppers and other vegetables) or hot chocolate with ensaïmada pastries. At around 12:00 there is a concert by the band and then the joyful music of Els Salers. This is a group of young people dressed in white shirts with colourful scarves around their necks, who go through the old part of Felanitx playing music and inviting people to the dance that they will hold the following Sunday. In their songs they compliment people while at the same time begging for empanadas, rubiols…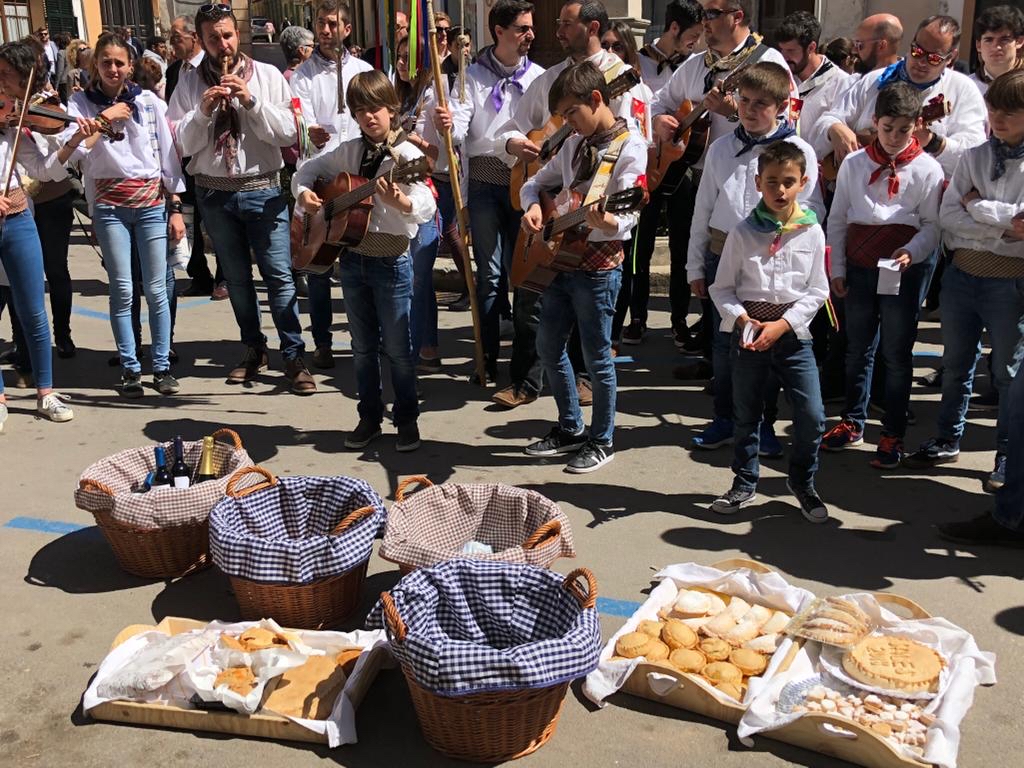 Here is a verse as an example. We hope you can forgive our poor translation, but we think it will help understand the meaning.
"Si teniu ous i botelles
de mistela i de bon vi
es paner podeu omplir
fins q rebenti d'estelles"
Translation:
If you have eggs and bottles
of good strong wine
you can fill the basket
until it breaks into splinters
After the processions, another very significant celebration is the Pancaritats. On the second day of Easter, it is traditional to climb on foot to sanctuaries and hermitages and once there, to eat the typical pies and sweet dishes made at this time.
The team at Inturotel recommends the celebrations in Felanitx for their proximity and festive atmosphere and the quality of the staging of the representations.
We will be delighted to help you organise your visits so that you can take original and authentic experiences with you as a memento.
Traditional gastronomy
As in the rest of Spain, Easter traditions in the Balearic Islands are shaped by the Christian calendar. During Lent, eating meat is forbidden on Fridays. But with the arrival of Easter, the fasting ends and it is typical to celebrate in style. Mediterranean cuisine excels during these days with exquisite dishes.
Being Mediterranean, on Easter Sunday we like to get together as a family around the table for some delicious freixura or frit de Pascua. This is a version of the classic frit mallorquí where the pork is replaced with lamb. It is specially flavoured with lemon zest and fresh fennel stalks.
Baking is also very typical in these days. Panades, the stars in these festivals, are savoury pies that are normally filled with lamb or turkey with peas and spicy sobrassada sausage. Cocarrois, which are not as typical of these festivals, are made from the same dough but have an elongated shape and are filled with vegetables, raisins and pine nuts.
Among sweet pastries, crespells and senyorets stand out. These biscuits are made with lard and are shaped like stars, flowers, hearts, etc. and are sprinkled with icing sugar. The delicious rubiols, made with soft flour dough, are shaped like crescent moons. These are normally filled with jam, cottage cheese, creme patissiere or candied pumpkin among other fillings.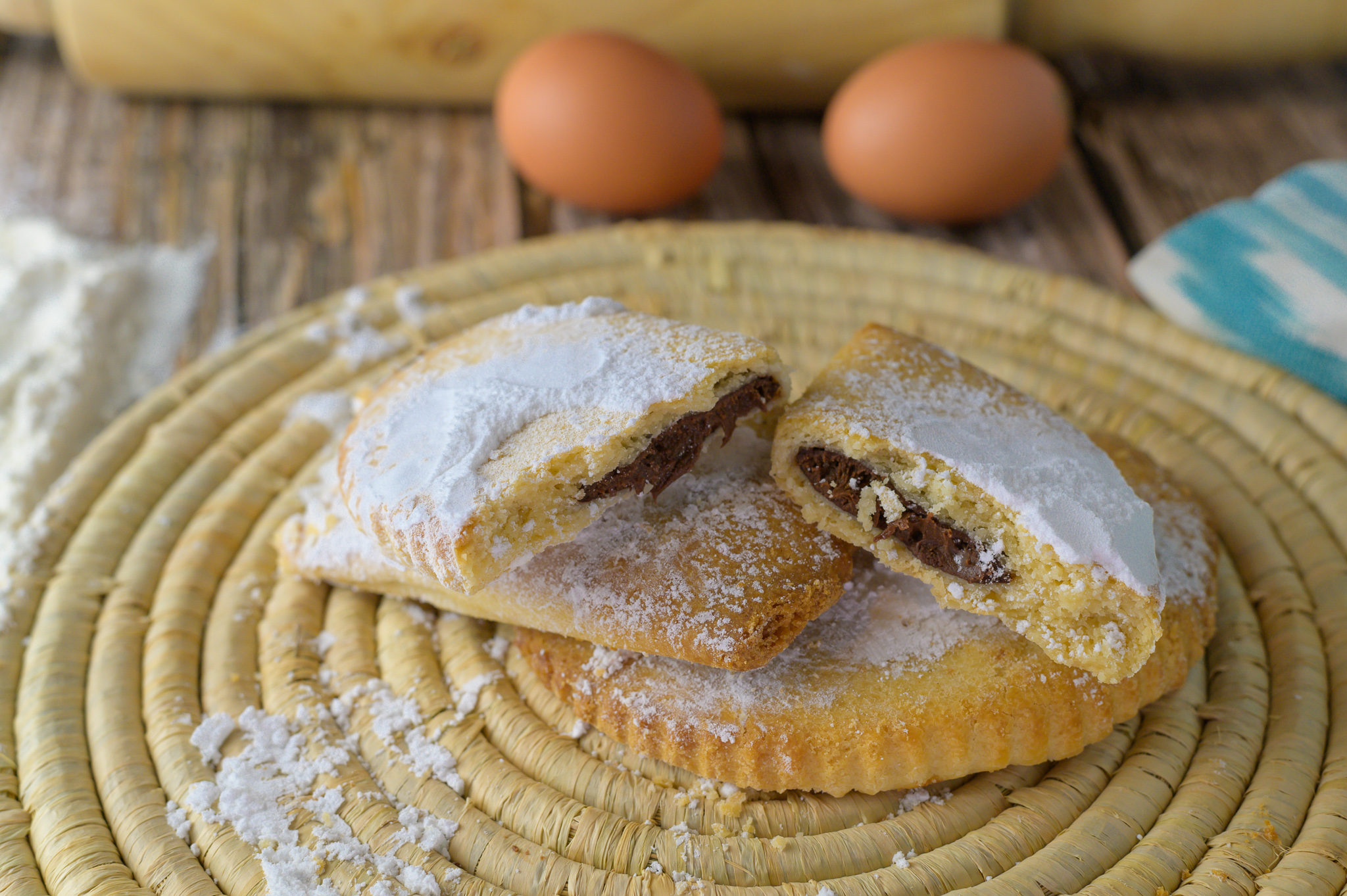 When researching the origin of these sweet dishes, history leads us to the Middle Ages, although experts do not agree on their origin, which could be with Jews in Spain or Sephardic Jews. One argument against a Jewish origin is that some people consider them to be a Turkish dish that was added to Sephardic cuisine after 1492, when the Spanish and Portuguese Sephardim settled in Turkey.
You can find the recipe for crespells in our Crespells Recipe post from 8/4/2020.
Finally, one of the typical sweet dishes that should not be missed in Easter week in the Balearics are confits or peladilles, pastel-coloured sugared almonds. The members of the brotherhoods or penitents (known by very different names depending on the town or village: "encapironats" "cucues" "carapunats"…) from some fraternities give out confits, peladilles and other sweets to children and people they know during the processions.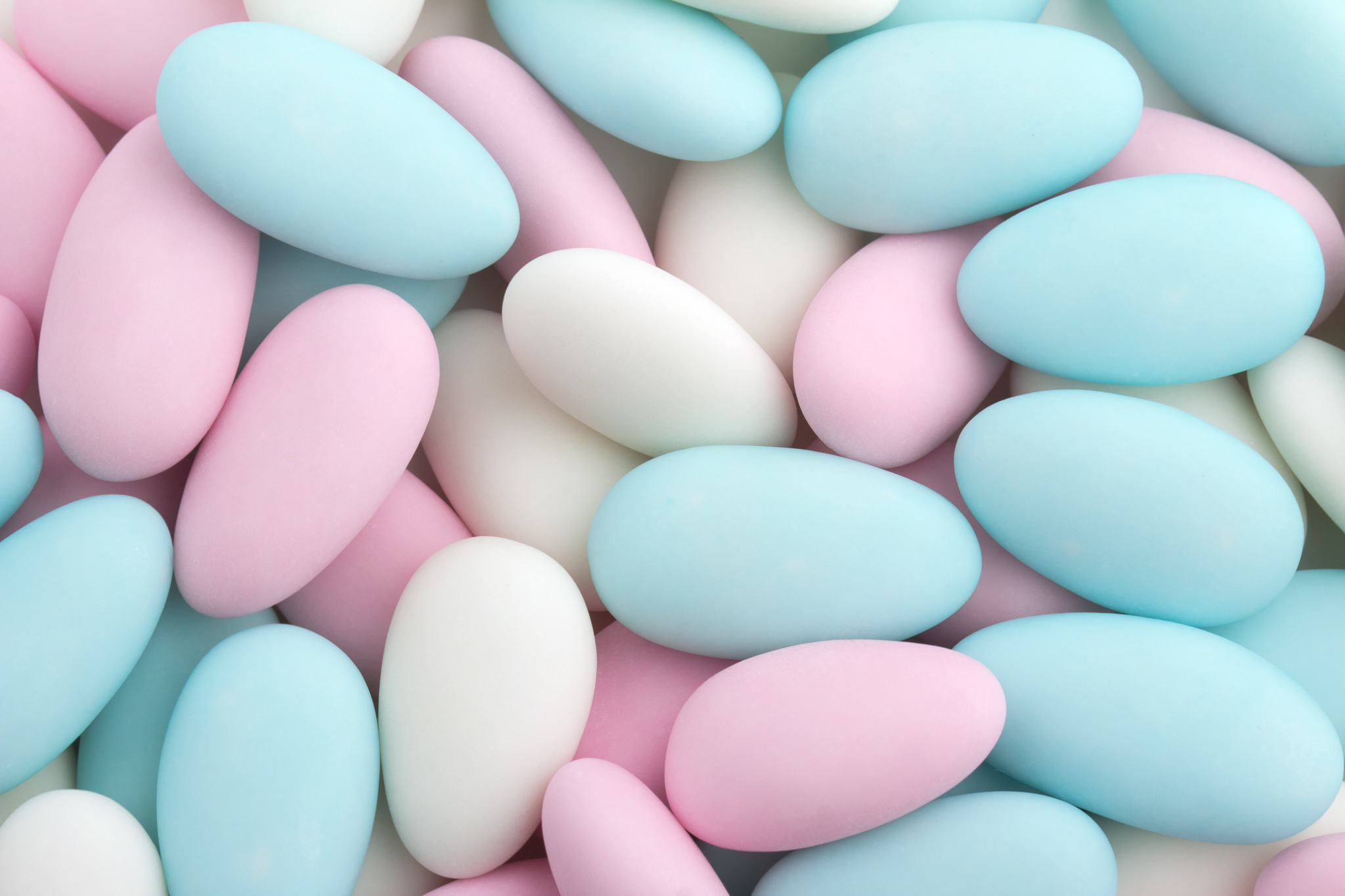 This is how we enjoy Easter week in Mallorca, and at Inturotel Hotels & Resort, we invite you to discover the most authentic and traditional side of our island and enjoy it with us.
We are waiting for you!
Inturotel Hotels & Resort