Fun & Sun
Cabrera: a day in paradise
May 31, 2021
Reading time: 05:57 minutes
A mere ten kilometres from Cap de Ses Salines, and very close to our Inturotel hotels on Mallorca, lies the Cabrera archipelago, a genuine unspoilt paradise in the midst of the Mediterranean that has been a Maritime-Terrestrial National Park since 1991, because of the wealth of flora and fauna it contains. How would you like to visit it with us?
When you visit Cabrera, keep your camera at the ready at all times, because it is highly likely that you will catch a glimpse of dolphins, turtles, cormorants, ospreys and Iberian wall lizards (podarcis lilfordi, the characteristic lizard of the Balearic Islands).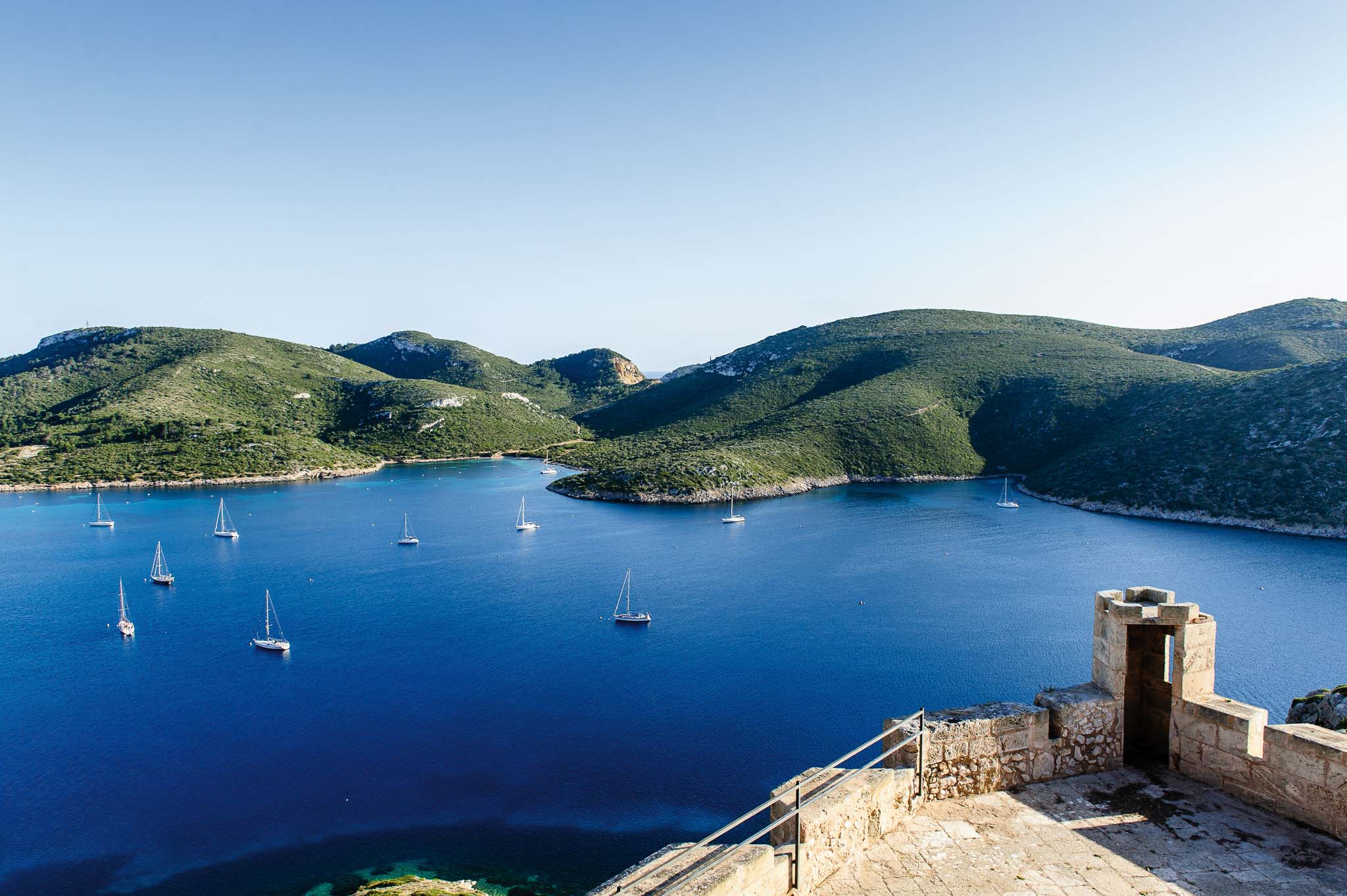 Fauna: Did you know that the waters of Cabrera are home to the greatest diversity of fish in the entire Mediterranean? In total more than 200 species, as well as molluscs, crustaceans, sea birds, reptiles, mammals... An outstanding feature of Cabrera's fauna is the large colonies of seabirds: Scopoli's shearwater (Calonectris diomedea), the European storm-petrel (Hydrobates pelagicus), Audouin's gull (Larus audouinii)…
The seabed around Cabrera is rich in both vertebrates and invertebrates, like colourful nudibranchs. Groupers are typical, as are octopi and Mediterranean morays (Muraena helena)...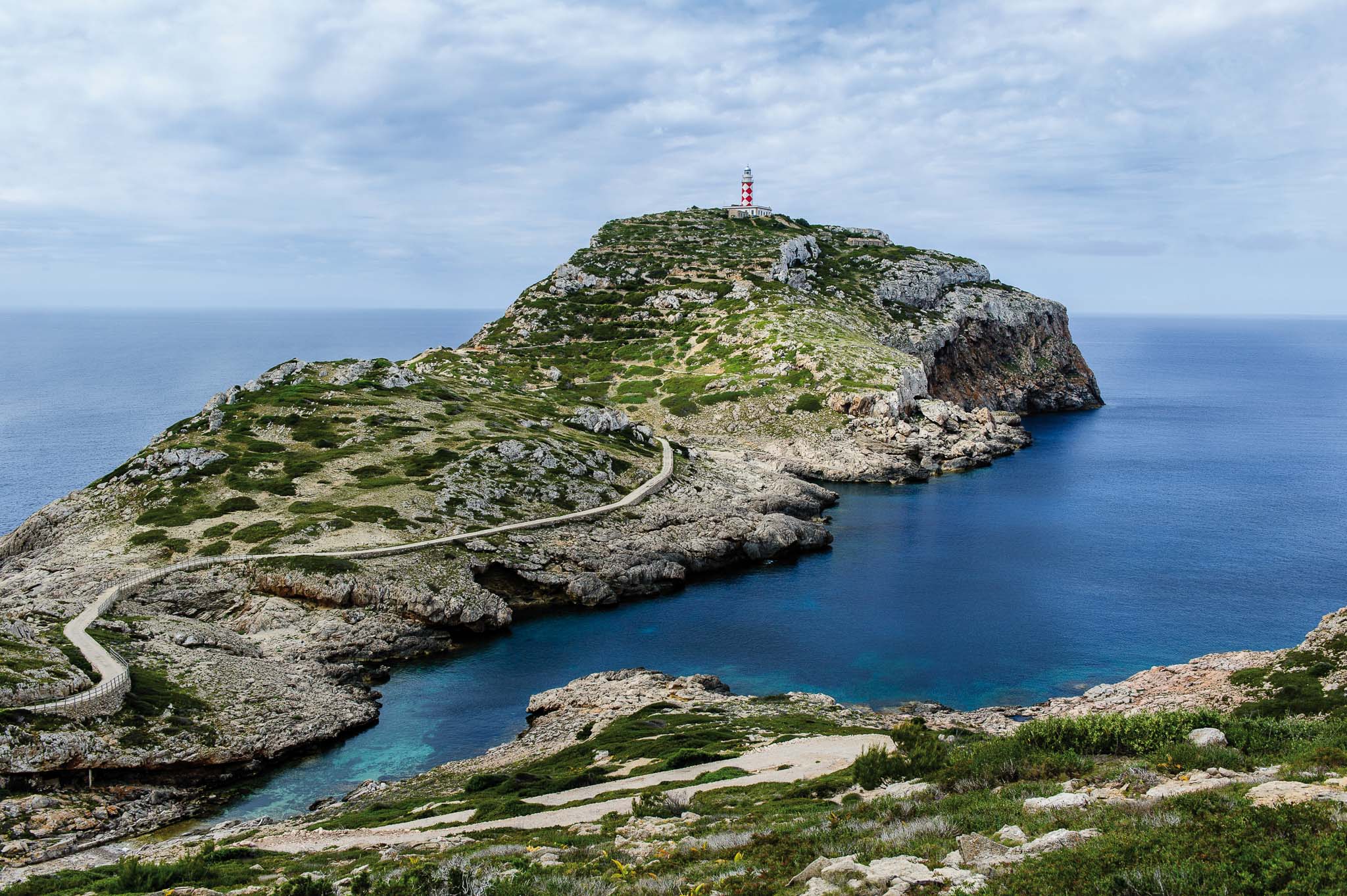 But in addition, these waters are a sanctuary for larger animals, such as common bottlenose dolphins (Tursiops truncatus), striped dolphins (Stenella coeruleoalba), short-beaked common dolphins (Delphinus delphis), long-finned pilot whales (Globicephala melaena), sperm whales (Physeter macrocephalus) and loggerhead sea turtles (Caretta caretta). 
The noble pen shell (Pinna nobilis), one of the largest bivalves in the Mediterranean (up to 2 metres), can live for up to 50 years, and is an endemic species whose main habitat is the Posidonia oceanica meadows. A high rate of mortality has been recorded in noble pen shell populations since 2016, due to a parasitic disease that has brought them to the brink of extinction. Thanks to thousands of calls reporting sightings, we have at least five survivors on the islands. Three of them have been moved to the Cabrera National Park and are protected by cages to prevent the usual predators of Pinna nobilis, like the octopus or the gilthead bream, from eating them. Will they survive? We certainly hope so.
Flora: More than 500 species of vascular plants, 22 species of moss, 21 of lichens and 162 of seaweed co-exist in Cabrera! Some of the more striking species are Balearic Island buckthorn (Rhamnus ludivici-salvatoris) or the Balearic peony (Paeonia cambessedessi).
The island of Cabrera has been uninhabited since it was declared a National Park in 1991, except for the rotating shifts of the staff who manage the park. Previously, it was inhabited by several Mallorcan families who made a living from fishing and farming.
Today the island is a sublime destination for engaging in activities in nature's heart, such as snorkelling, diving (a permit must be obtained in advance), hiking (always on the marked paths), birdwatching… or simply breathing and relaxing in an atmosphere from a bygone age.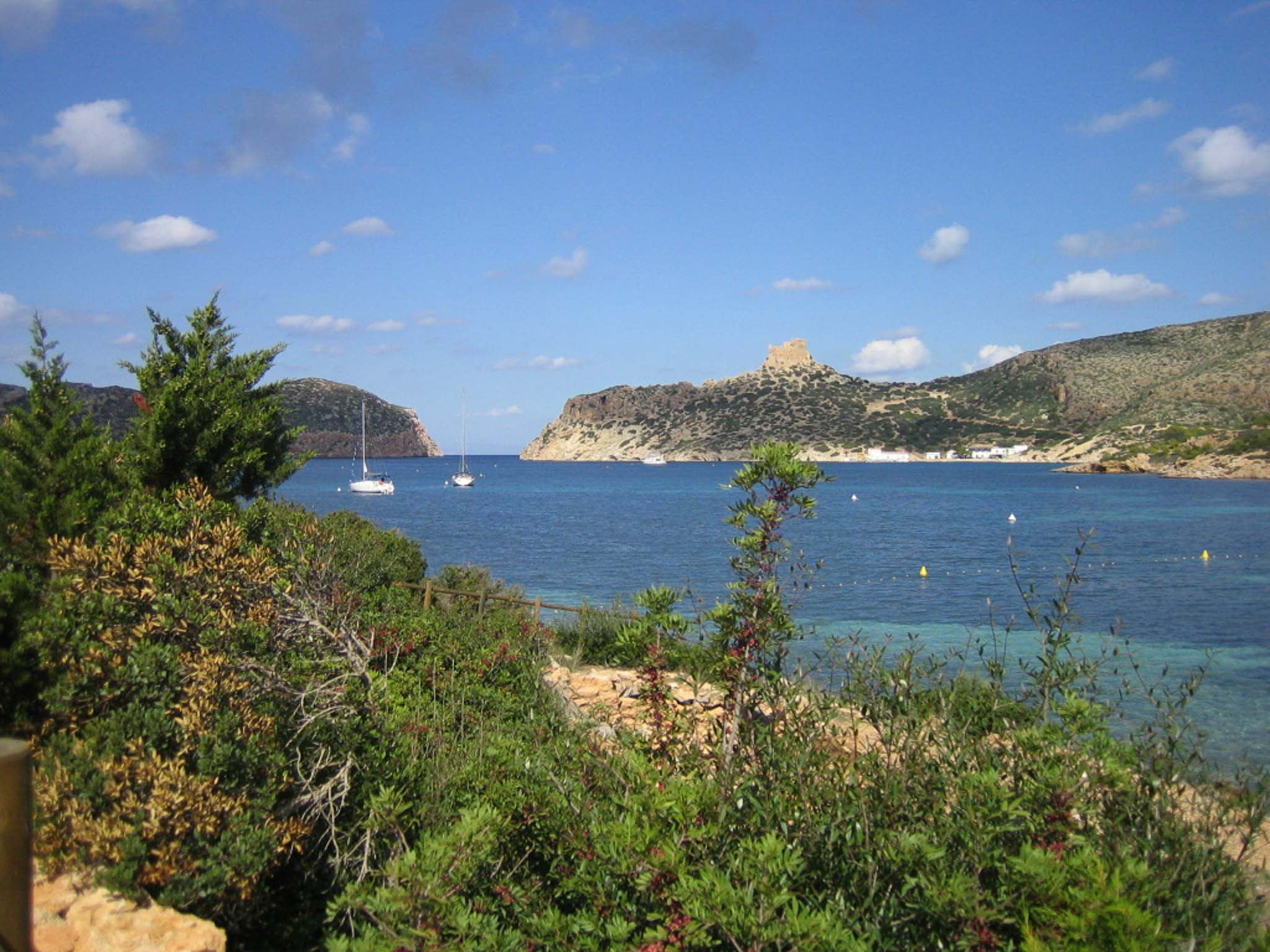 Several boat companies in the nearby Colònia de Sant Jordi will take you to Cabrera, on a pleasant sea voyage lasting one hour. A trip to Cabrera implies staying on the island for the whole day, and as well as enjoying the island's idyllic beaches or discovering its fertile sea bed, there are many more things to do there!
You can visit the highest point of the island, where the 16th-century castle stands, built to protect the island from the Berber pirates who came from North Africa with the aim of putting in at Cabrera and using it as a base from which to attack Mallorca. It has been destroyed and reconstructed on several occasions throughout history. The worst destruction took place in 1550, when the Turks attacked.
Don't miss the chance to view the island's beaches and scenery from the top of this imposing vantage point!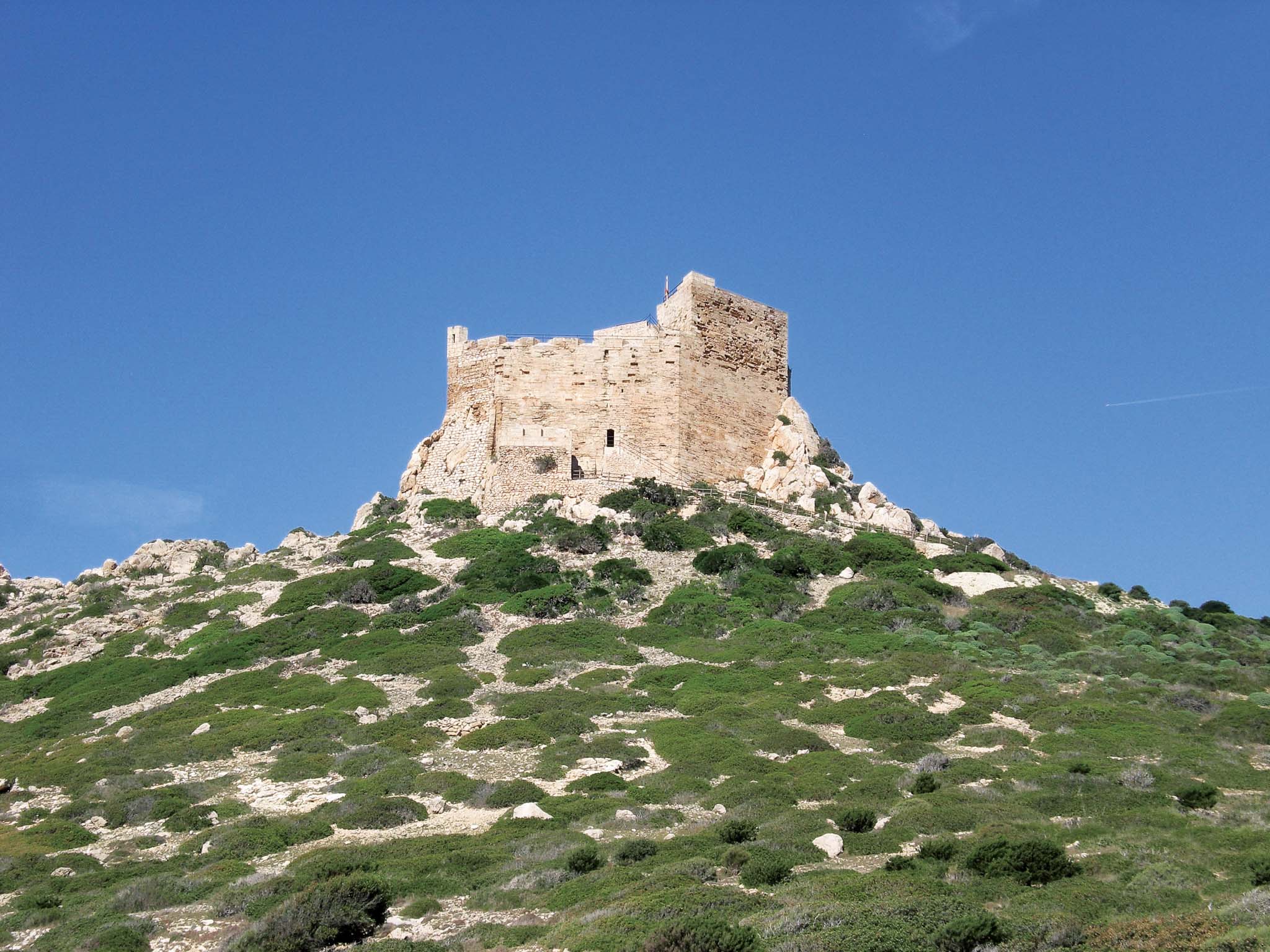 Cabrera also offers visitors a botanic garden, an ethnographic and historical museum and a small bar in the port (which looks like something out of a novel – a refreshing drink in the shade of its grapevine is an absolute must). As for beaches, there are several to choose from, ranging from the sandy to the very fine stone variety, and even some located at the foot of the spectacular cliffs.
But without a shadow of a doubt, the highlight is Sa Cova Blava (the "Blue Cave"), formed by calcareous rock. When the evening sun falls on the water in the cave, it gives rise to a spectacle of light that lends a magical blue tone to the sea. A "zen" experience that you will take away with you as a lifelong memory.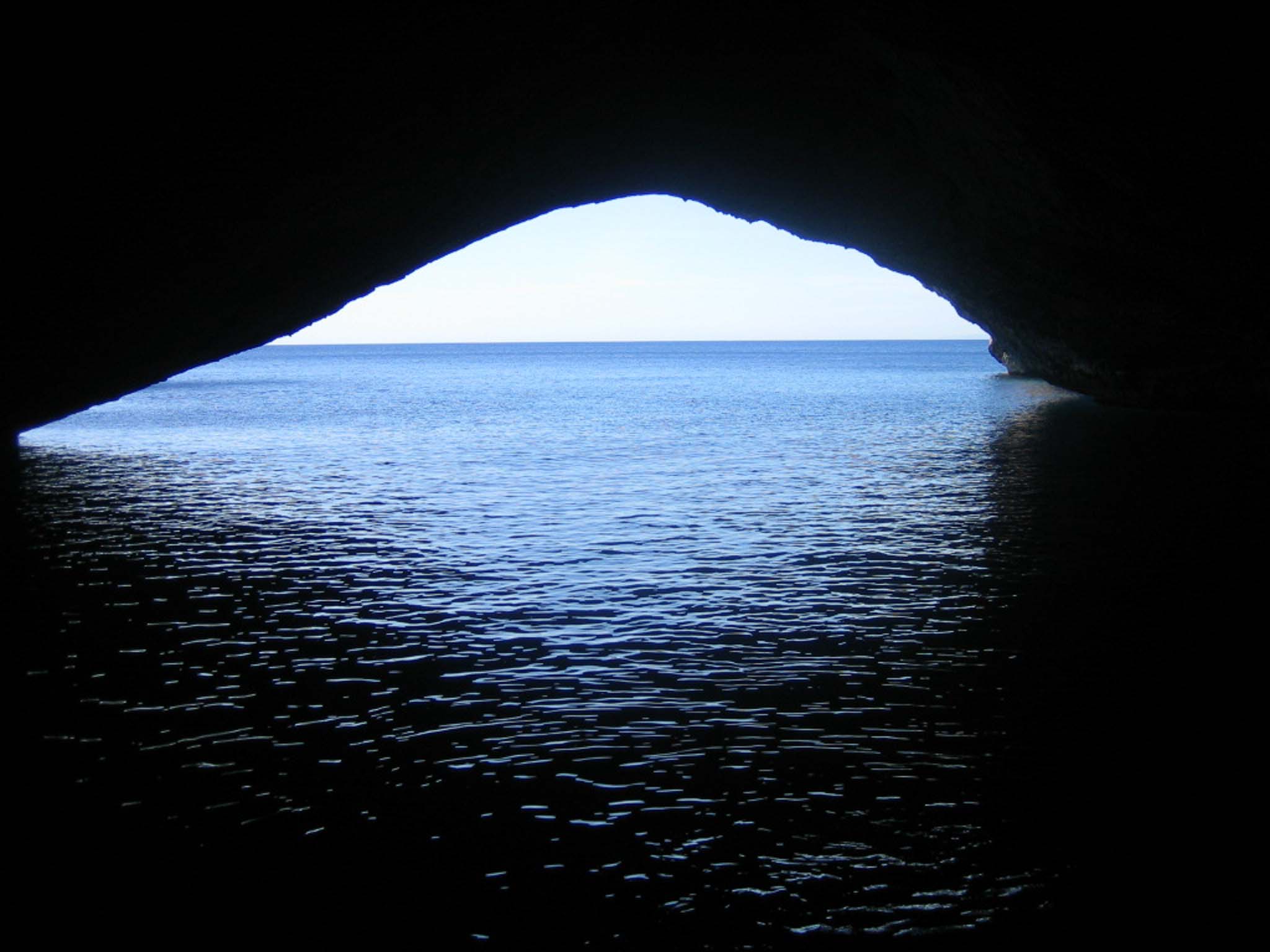 If you aren't up for the boat trip but still want to find out more about Cabrera and the seabed around it, one great alternative is to visit the Cabrera Interpretation Centre-Aquarium in Sa Colònia de Sant Jordi, which is just 40 minutes away from your Inturotel hotel in Cala d'Or.
When you reach your Inturotel hotel on Mallorca, the reception staff will be delighted to supply you with all the information you need to enjoy your unforgettable trip to Cabrera to the full. Happy adventuring!
Some sites of interest:
www.caib.es/sites/espaisnaturalsprotegits/ca/parque_nacional_maritimo-terrestre_del_archipielago_de_cabrera-21479