Cala d'Or
Bicycle routes through the Southeast
June 01, 2023
Reading time: 03:32 minutes
In spring, the island of Mallorca becomes a mecca for cyclists from all around the world. Whether you're an amateur or a professional, this gem in the Med is the place to unleash your two-wheel skills. Discover stunning coastal roads, high mountain passes and flats that run through lush valleys and past fields filled with grazing sheep. Add to that the perfect weather conditions and it makes sense that Mallorca has firmly established itself as cycling destination no.1 in Europe.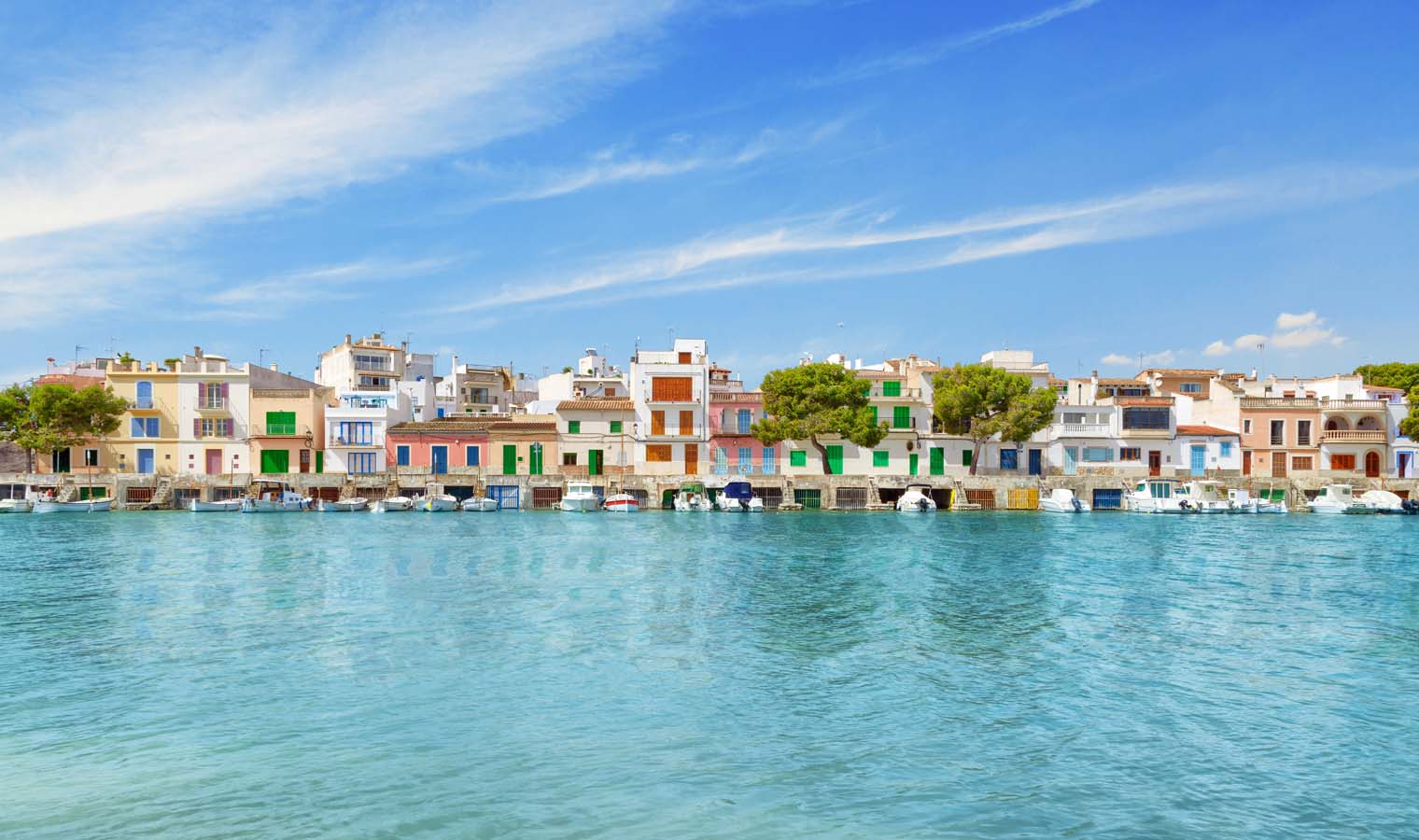 On this occasion, we'd like to showcase the best routes on the beautiful southeast of the island – our home. Mediterranean beauty is magnified here, with rocky coves and pine covered slopes framing the canvas of turquoise water. The towns on this side of the island are particularly quaint and picturesque, while the terrain is varied and allows for great riding all day long. So, grab your bike, clip in your cleats and prepare for the ultimate cycling holiday.
Challenging climbs
While the Southeast is flatter, there are still some incredibly challenging climbs that will make you sweat. One of the most famous ascents in this area is Sant Salvador, a beautiful climb with views that will cause your jaw to drop. There are also various historical and cultural monuments to take in on your way up, including the Santuari de Sant Salvador and the Monastery at the top.

Stop off to admire these sights and soak up the atmosphere. While the climb is short (around 5km), it is incredibly steep in some parts. If you're in the mood for more burning in the legs, why not continue on to the second major climb in the area up to the Castell de Santueri. Set your sights on the summit, where a 14th century Arab fortification casts its watchful gaze over the landscape of the Serra de Llevant.
Fast flats
If you feel like picking up the pace, there are plenty of roads where you can unleash your pedaling skills. A great place to start your cycling trip is in the coastal town of Portocolom. With its picturesque harbour and beautiful promenade, you'll definitely want to grab a coffee here before heading out towards Cala d'Or. Marvel at the stunning coves along the way. We promise you've never seen waters as clear and vivid as the ones that lap against these shores. To add on those km's, carry on via Santanyí and Campos, before looping back round via Felanitx. This route is perfect for those looking to combine sport with culture, as it takes in some of the most authentic and traditional villages along the way.
Off-roading
One of the things we love about this island is that it also offers such a wide variety of mountain bike trails. If distance is not a problem for you, we recommend visiting the Llevant National Park, in Artà. Designated routes allow you to explore this stunning natural landscape and to embark on your own special adventure to secluded coves and through ancient pine forests.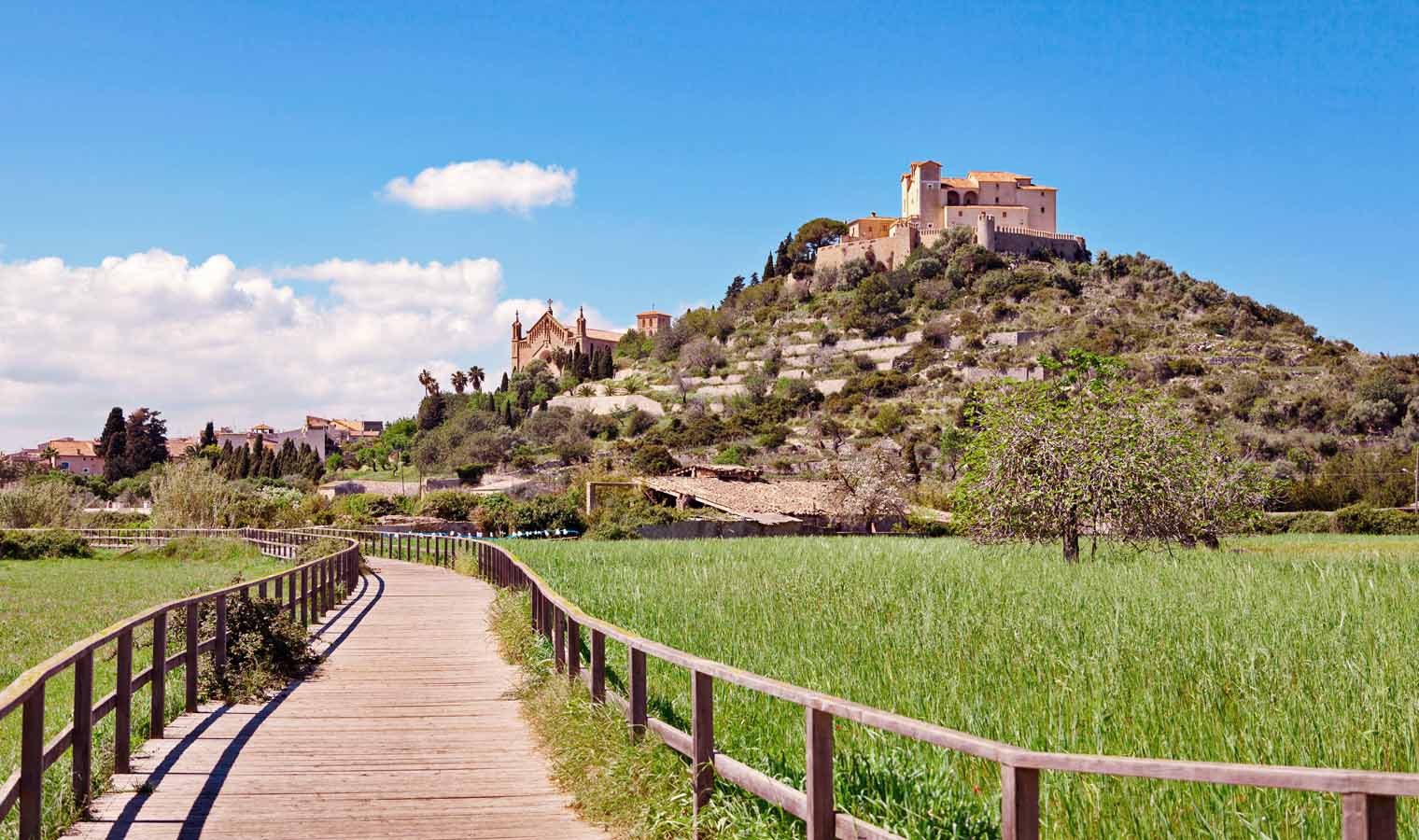 Your cycling holiday at Inturotel
Look no further than Inturotel for the perfect cycling destination. Our hotels with SOUL are located in Cala d'Or, putting you right at the heart of the sporting action. Reconnect with yourself and embark on the adventure of a lifetime with a stay at our hotels this spring. Visit our website to book your room now.