Mallorca
5 museums you simply cannot miss on your next trip to Mallorca
February 28, 2021
Reading time: 03:22 minutes
Mallorca equals sun and beach. But so much more as well. The island has a never-ending range of cultural treasures. In addition to the numerous art galleries there are internationally-recognised museums and cultural centres. Today we invite you to discover the 5 museums we recommend you visit on your upcoming trips to the island. Staying at one of the Inturotel hotels on Mallorca will enable you to enjoy yourself and relax as you deserve after soaking up the very best in art.
All set? Let's go then!
Fundació Miró Mallorca
The painter and sculptor Joan Miró (Barcelona, 1893 – Palma, 1983) was one of the world's greatest exponents of Surrealism. As a child Miró would spend summer every summer on Mallorca, at the home of his maternal grandmother, who lived in Sóller. On one of those summer trips he fell in love with a Mallorcan, Pilar Juncosa, who would later become his wife. Miró was passionate about Mallorca and he settled down to live here for the last 30 years of his life.
A visit to the Fundació Miró Mallorca allows you to discover where the artist actually lived and see his atelier, which has been preserved exactly as he left it before he died. This art space now contains over 6,000 pieces, in what is an absolutely enthralling tour that includes a visit of the gardens with sea views.
C. de Saridakis, 29. Palma. T. (+34) 971 70 14 20 www.miromallorca.com
Es Baluard Museu d'Art Contemporani 
Ever since 2004, Es Baluard Museu d'Art Contemporani de Palma has been the largest space in the Balearic Islands for the conservation and dissemination of contemporary art. And it is doubly attractive: artistically speaking, because of its interesting collections and exhibitions by local and international artists, and in terms of tourism, because the building itself forms part of a historical monument, the ancient fort known as Baluard de Sant Pere.
The terraces of this building afford impressive views of the bay and city of Palma. And on your visit you can of course enjoy the works in the museum's permanent collection, which include pieces by acclaimed artists like Santiago Rusiñol, Joaquín Sorolla, Pablo Picasso, Joan Miró, Miquel Barceló and Rebecca Horn, among others, as well as talented new artists from Mallorca.
Plaça Porta de Santa Catalina, 10. Palma. T. (+34) 971 90 82 00. www.esbaluard.org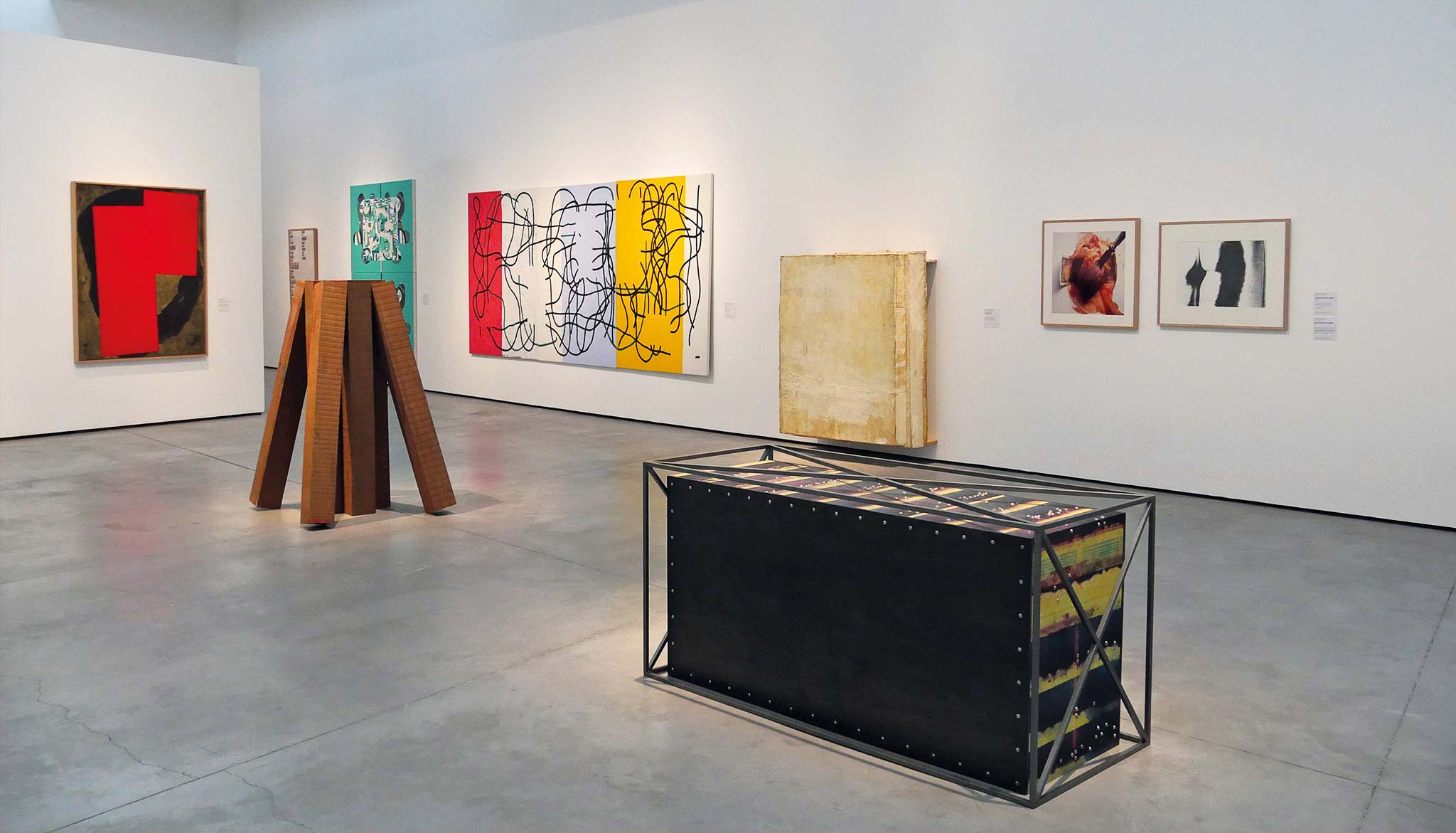 CaixaForum
Since 1993 Caixaforum has occupied the building of the former Gran Hotel in Palma. This jewel of Modernist architecture, a symbol of the city inaugurated in 1903, now houses a permanent collection by the painter Hermen Anglada-Camarasa, with 400 pieces that are constantly being renewed. It is also the venue for international exhibitions, concerts, conferences and film screenings, in one of the most beautiful areas of Palma. 
When you finish your visit take a stroll around the museum bookshop and enjoy leafing through its wonderful art books.
Pl. de Weyler, 3. Palma. T. (+34) 971 17 85 12. www.caixaforum.es
Museo Sa Bassa Blanca
The artists and collectors Yannick Vu and Ben Jakober created this space in 1993 along with philanthropist Georges Coulon Karlweis, and in 2001 they opened up its doors to the public. To do so they refurbished an old underground water tank on the estate of Sa Bassa Blanca, which is located in a nature reserve east of Alcúdia. The museum has several exhibition spaces: a sculpture park, a rose garden and an observatory. Its rooms display contemporary art by African artists, illustrations by Domenico Gnoli and over 50 photographic portraits of key artists from the 20th and 21st-century avant-gardes.
Camino de Collbaix, s/n. Alcúdia. T. (+34) 971 54 69 15. www.msbb.org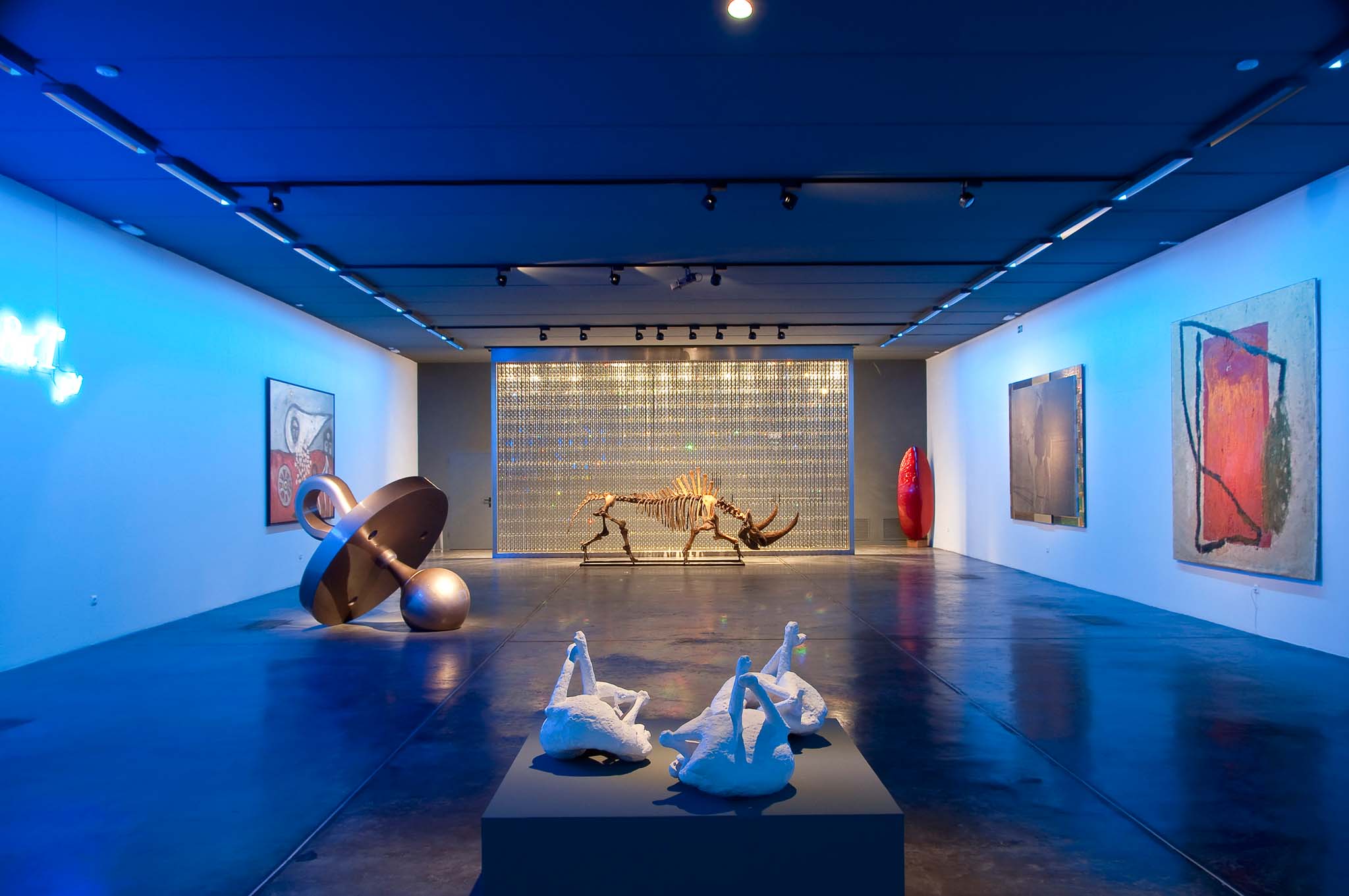 Museo Etnológico de Mallorca
A visit to the Museo Etnológico de Muro, which is situated in a 17th-century house, is a truly fascinating experience. The space contains examples of traditional Mallorcan rural life from different periods of the island's history. As well as finding out how Mallorcans lived centuries ago, you can see examples of traditional ceramics and other historical products, such as clay whistles, silverware, musical instruments and tools.
C. Major, 15. Muro. T. (+34) 971 86 06 47.